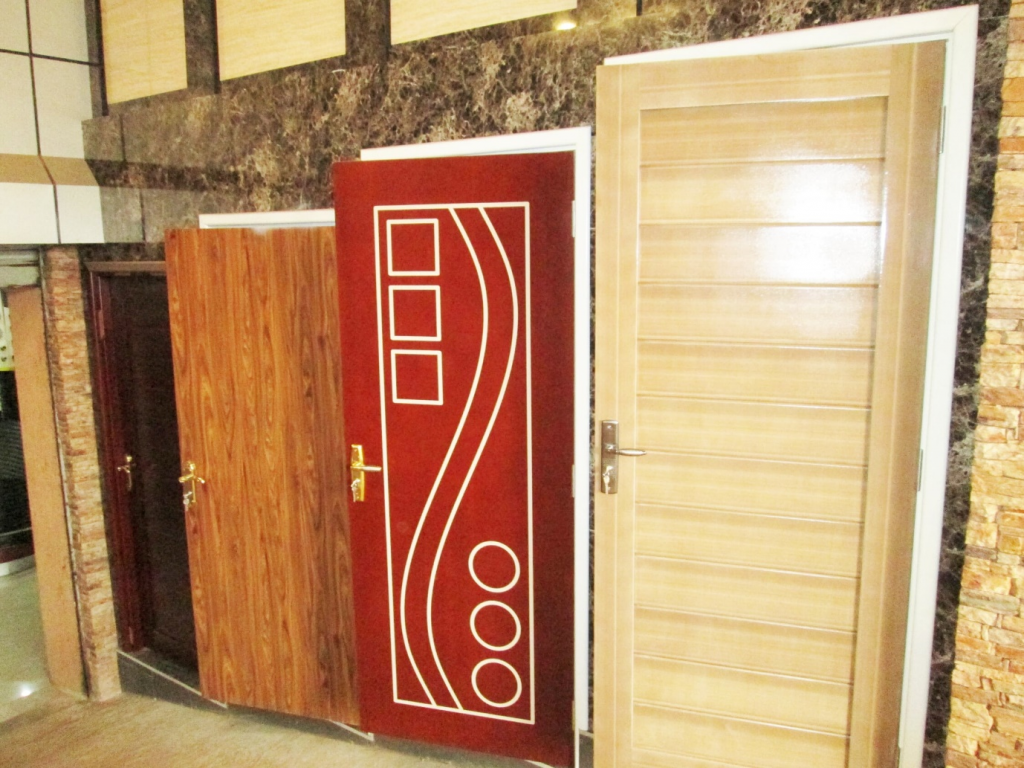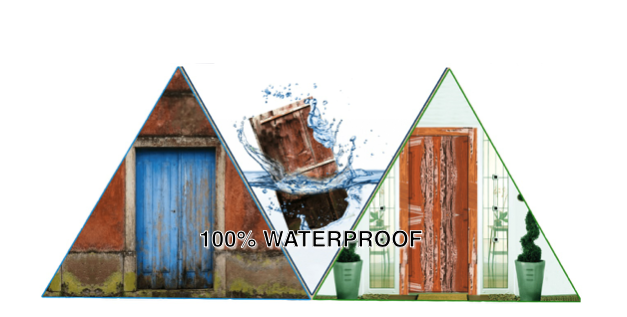 Gentex WPC Door is the latest product in the companies vast product range. These new types of doors are 100% waterproof, fire resistant and are highly adaptable to all weather conditions, unlike the common wooden doors that are available in the market.
WPC doors are a new substitute to the wooden doors, as they are affordable and eco-friendly.
Use WPC. Save Trees. Save Earth.
| Characteristics | WPC Door & Frame | Wooden Door & Frame |
| --- | --- | --- |
| Water Proof | | |
| Weather Resistant | | |
| Fire Retardant | | |
| Maintenance Free | | |
| Paintable | | |
| Termite Proof | | |
| Bacteria Resistant | | |
| No Shrinking / No Rotting | | |
| Environmentally Friendly | | |
| Quick Installation | | |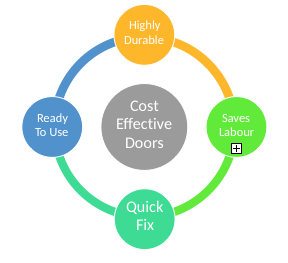 | Characteristics | WPC Door & Frame | Wooden Door & Frame |
| --- | --- | --- |
| Water Proof | | |
| Weather Resistant | | |
| Fire Retardant | | |
| Maintenance Free | | |
| Paintable | | |
| Termite Proof | | |
| Bacteria Resistant | | |
| No Shrinking / No Rotting | | |
| Environmentally Friendly | | |
| Quick Installation | | |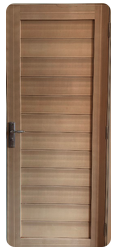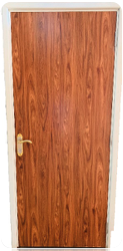 Properties of our WPC products:
WPC Product Specification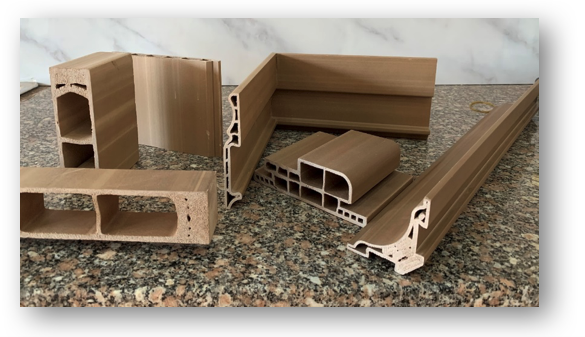 | | | | | |
| --- | --- | --- | --- | --- |
| ITEM CODE | COLOUR | SIZE (sqm) | RATE (UGX) | Hot Stamping |
| F100 | WPC Door | 40 x 815 x 2050 mm | 1,65,000 | 80,000 |
| F101 | WPC Door (One Side Design) | 40 x 815 x 2050 mm | 1,90,000 | 80,000 |
| | | | | |
| F110 | Door Frames | 40 x 130 x 2700 mm | 37,800 | 10,000 |
| F112 | Door Frames | 40 x 130 x 2150 mm | 30,400 | 7,000 |
| F111 | Door Frames | 40 x 130 x 2500 mm | 35,400 | 8,500 |
| F113 | Door Frames | 40 x 130 x 900 mm | 13,000 | 4,000 |
| | | | | |
| F120 | Door Vent | 40 x 100 x 2500 mm | 26,000 | 10,000 |
| F121 | Door Vent | 40 x 100 x 850 mm | 9,000 | 4,000 |
| | | | | |
| F130 | Door Frames | 45 x 170 x 2700 mm | 52,500 | 12,000 |
| F132 | Door Frames | 45 x 170 x 2150 mm | 42,000 | 10,000 |
| F131 | Door Frames | 45 x 170 x 2500 mm | 49,400 | 11,000 |
| F133 | Door Frames | 45 x 170 x 900 mm | 17,000 | 5,000 |
| | | | | |
| F140 | Vent | 45 x 138 x 2500 mm | 30,000 | 14,000 |
| F141 | Vent | 45 x 138 x 850 mm | 10,500 | 6,000 |
| | | | | |
| F152 | Architrave | 50 x 90 x 2200 mm | 11,800 | 7,000 |
| F150 | Architrave | 50 x 90 x 3000 mm | 16,200 | 9,000 |
| F151 | Architrave | 50 x 90 x 2550 mm | 13,700 | 8,000 |
| F153 | Architrave | 50 x 90 x 1000 mm | 5,700 | 4,000 |
| | | | | |
| F171 | D/Shutter Stay | 40 x 117 x 2070 mm | 28,000 | 13,000 |
| F170 | D/Shutter Stay | 40 x 117 x 2550 mm | 34,100 | 15,000 |
| F172 | D/Shutter Stay | 40 x 117 x 600 mm | 8,300 | 5,000 |
| | | | | |
| F181 | T & G – two side "V" Grove | 15 x 160 x 630 mm | 5,000 | B. S. 4500 |
| F180 | T & G – two side "V" Grove | 15 x 160 x 4000 mm | 31,400 | B. S. 26000 |
| F185 | T & G – one  side "V" Grove | 15 x 100 x 4000 mm | 19,000 | E. S. 10000 |
| | | | | |
| F190 | Shutter Frame | 22 x 60 x 4000 mm | 16,500 | 8,000 |
| F195 | Shutter Frame | 18 x 45 x 4000 mm | 12,600 | 6,000 |
| F196 | Cornice | 80 x 60 x 4000 mm | 25,000 | − |
Applications of our wpc products