PVC Foam Boards have common properties to wood but are better than wood themselves, due to the fact that they are chemically manufactured. Thus doing away with all limitations wooden boards give. Foam Boards are very popular in the construction industry, customers that have been using plywood boards are now using PVC boards as a substitute. It is an ideal material for any do-it-yourself. Foamed PVC sheets are UV resistant, but only suitable for indoor applications.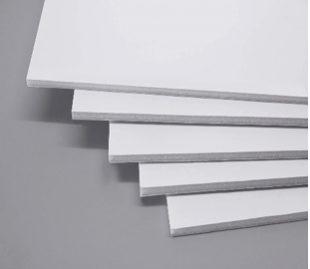 Here at Gentex we manufacturer PVC foam boards that are lighter, inexpensive to operate and offer many performance advantages as well.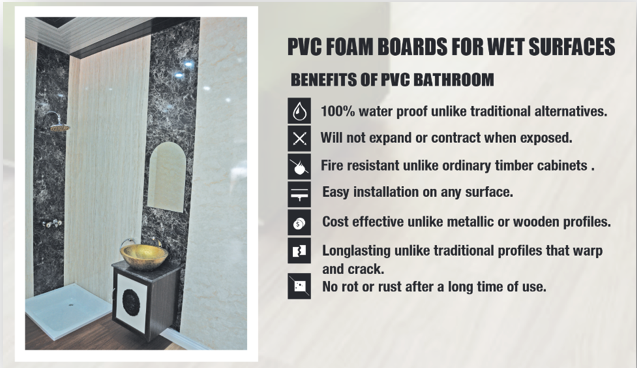 Artificial Marble Films available on request.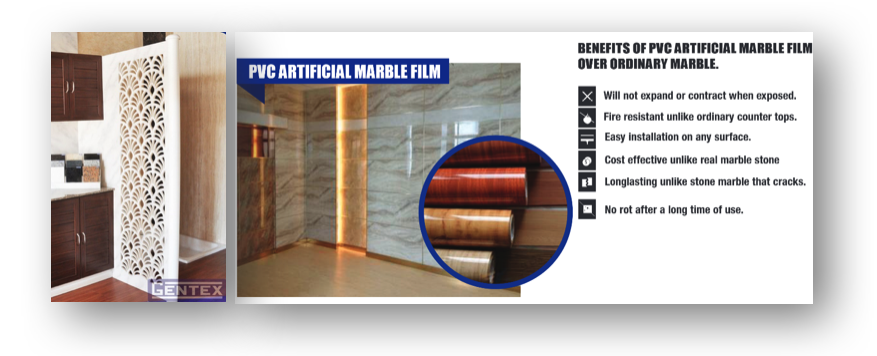 We can manufacturer Foam Boards with endless design options due to our state of the art CNC Cut Out Machine.