UPVC (un-plasticised polyvinyl chloride) has been specially formulated to provide a tough material with optimum physical chemical and electrical properties. These characteristics make it ideally suited for chemical Engineering and Agricultural Irrigation. Gentex UPVC pressure pipes are made entirely of High Quality Grade raw material.
Gentex UPVC pipes are manufactured from ½ to 2 inch.
Rust proof and UV stabilized.

Light weight, yet strong. Easy and fast installation

Accurate dimensions & no reduction in base size.

Unique self-extinguishing quality eliminates need for fire resistant coating

Long lasting & Unaffected by termites, fungus and bacteria

Negligible maintenance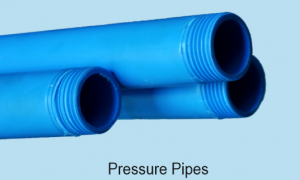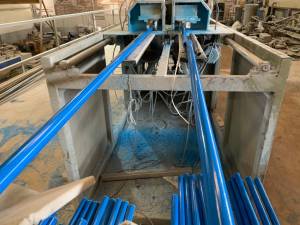 Water distribution systems for bath rooms, washing places, commercial complexes, factories, laboratories etc.
Schedule 40 (ASTM) D-1785

Nominal Size

Outside Diameter

Wall Thickness

Working Progress

(Inch)

(mm)

(mm)

PN (kg/cm

2

 

)

1/2

21.34 + 0.10

2.77 + 0.30

41

3/4

26.67 + 0.10

2.87 + 0.30

33

1

33.40 + 0.13

3.38 + 0.30

31

1 ¼

42.16 + 0.13

3.56 + 0.51

25

1 ½

48.26 + 0.15

3.68 + 0.51

22

2

60.32 + 0.15

3.91 + 0.51

19