Gentex HDPE Compression Fittings
Gentex is the prominent leading manufacturer of  high quality grade HDPE compression fittings.  These fittings have a unique feature that allows installation to any type of polythene pipes without disassembling them.
These PE compression fittings are specially suitable for joining pipes of smaller diameters up to 110mm, which is the most reliable way to ensure 100% leak proof joints. Gentex compression fittings makes installation straightforward and efficient.
Joining HDPE compression fitting with a PE pipe
Gentex HDPE Butt Welded Fittings
We manufacture PE  butt welded fittings in sizes ranging from 110mm and above using the latest machinery and technology. Butt Welding is the cheapest and most reliable method of joining large sizes of PE pipes and fittings. We can make fittings for diameters up to 1000mm.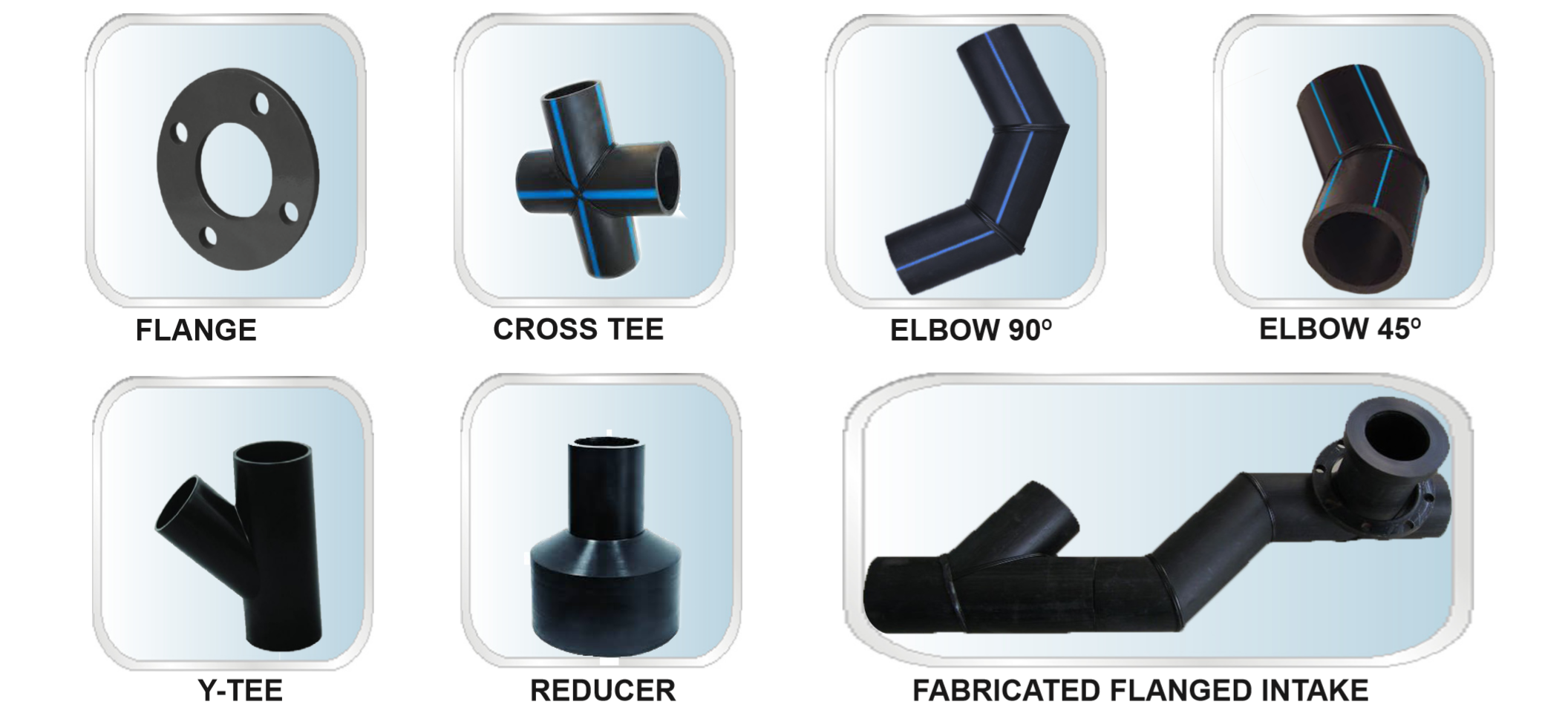 Advantages of Butt welded Fittings
| # | Property | Description |
| --- | --- | --- |
| 1 | Impact Resistance | Unbreakable at temperatures more than 50°C |
| 2 | Thermal Load | It's low value makes working and laying pipes much easier. |
| 3 | Abrasion Resistance | Exceptionally resistant to abrasion, therefore it will outlast steel and hard material. |
| 4 | Resistant to the Temperature | No properties modification with temperatures ranging from -40◦C to +95°C |
| 5 | Resilience | Large degree of resilience up to 40°C |
| 6 | Elasticity | Withstands external pressure impact. |
| 7 | Chemical Resistance | High resistance against acids, alkalis and solvents |